Adult Party Package Options
Van Gogh-A-Go-Go

2 hr. adult painting party

Includes:

Setup & cleanup

2 hour painting party with instruction & all art materials

Table covers & painting aprons

You Supply:

8+ guests required

Location with tables & chairs or

RENT A CREATIVE SPACE

Food & beverage (optional)

Cost:

$20 per adult- 11x14 canvas

​

We travel anywhere within San Diego county for FREE! We charge an additional .30/mile fee for travel to Murrieta, Temecula, Orange County, Los Angeles, Palm Springs and other Southern California communities outside of San Diego.

---

Paint Your Pet Workshop

2.5 hr. wor​kshop to complete custom pet portraits

Includes:

Setup & cleanup

2.5 hour painting party with pet portraits pre-sketched onto canvas, art support and instruction at your party & all art materials

Table covers & painting aprons

You Supply:

8+ guests required (20 guests max)

Location with tables & chairs or RENT A CREATIVE SPACEFood & beverage (optional)
Pet portraits must be submitted via email 3 days prior to your eventCost:

$35 per adult- 11x14 canvas

Special Terms:

This workshop is taught by artists and ArtBeat teacher, Meryl Hamilton. To book an event with Meryl, we require at least 3 weeks prior notice to ensure Meryl is available during your preferred date and time.

​

Master Artists

3 hr. adult painting party

oIncludes:

Setup & cleanup

3 hour painting party with instruction & all art materials

Table covers & painting aprons

You Supply:

10+ guests required

Location with tables & chairs or

RENT A CREATIVE SPACE

Food & beverage (optional)

Cost:

$25 per adult- 16X20 canvas

​

We travel anywhere within San Diego county for FREE! We charge an additional .30/mile fee for travel to Murrieta, Temecula, Orange County, Los Angeles, Palm Springs and other Southern California communities outside of San Diego.

---

Fundraising Party

2 hr. painting party to raise funds for your special cause!

Gather a group of 10+ friends, colleagues and business partners together and put the FUN back into fundraising!

A portion of each ticket sold to your event will be donated directly toward your fundraising causes.

Includes:

Includes:

Setup & cleanup

2 hour painting party

11X14 canvas, art support and instruction at your party & all art materials

Table covers & painting aprons

Host your fundraiser at home, your favorite restaurant, or collaborate with us to find a venue.

Contact us for more information: artbeatsdevents@gmail.com

​
---
All adult parties include....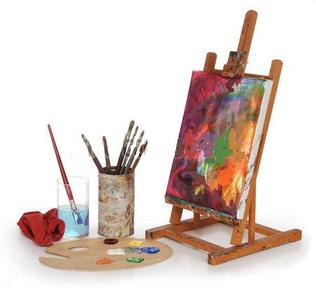 Host an ARTbeat party, and we'll bring our art studio to you! Gather with friends in the comfort of your own home or private setting, and explore your creative side with the help of an ARTbeat art instructor.

Pick a painting from our gallery, invite your guests... and we'll take care of the rest!

We supply all the necessary materials for each party guest:
· Canvas
· Paints
· Easel
· Brushes
· Painting apron
· Palate
· Water cup


ARTbeat will also provide a talented and charismatic artist to lead the painting portion of your event. Through step-by-step instruction, each guest will create their very own painting to take home with them along with memories from a fabulous celebration! An ARTbeat artist will setup and cleanup for each event, making the experience truly hassle free for the host & the guests.
---
---
All ARTbeat parties must be booked in advance. Party balances must be paid in full by date of party.

We will happily accommodate large groups. Please contact us for pricing and other details.

For parties outside of San Diego county, we charge a .30 cent/mile travel fee.

Some paintings will require a specific amount of time for completion.

We will do our very best to accommodate your painting choice, when booking your event.

​Please contact us for more info:

artbeatsandiegoinfo@gmail.com