We are located in East County, San Diego and offer our mobile art service to all communities in San Diego County for FREE! We have teachers in Spring Valley, Chula Vista, La Mesa, North Park, Ocean Beach, Carmel Mountain and Fallbrook-- ready to help you host an awesome creative event!

CONTACT:
Kristel Boe, Owner of ArtBeat S.D.
(619) 302-2578 (text friendly)
artbeatsdevents@gmail.com

Facebook: facebook.com/ARTbeatSanDiego
Instagram: instagram.com/artbeatsandiego #artbeatsandiego
The ArtBeat Team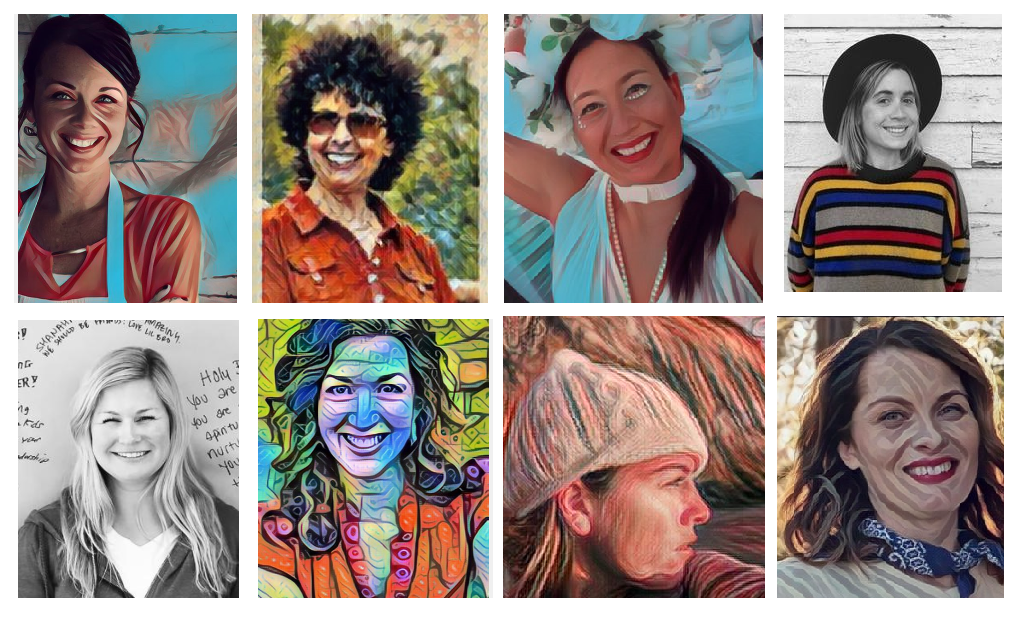 Kristel Boe (ArtBeat Founder), Glenda Boe, Donna Pilkington, Laurie Nasica, Shannon Martin, Lauren Grace, Alex Oat and Joy Boe (Owner of ReVision Creative Space)
Family owned and operated small business since 2013
---

ristel Boe
Owner & ArtBeat teacher
​
Kristel founded ArtBeat in 2013, after building her teaching experience working for a variety of art institutions in San Diego. Kristel found their was a void in institutional art teaching, as budding artists were being discouraged from creative expression, and taught to focus more on art method. She wanted to provide an artistic outlet to adults and kids that was centered around the heart & soul, as she feels this is the birthplace of creative expression.

Thus became "ArtBeat". Kristel's mission with ArtBeat is to offer instructional based artistic experiences with wiggle room for creativity. Her focus is on artistic exploration, with an emphasis in happiness.

Kristel believes that having time to play, be creative, and explore is what makes people happy, regardless of their age. She believes her purpose in life is to help people discover happiness, with ArtBeat as a means to do so. Since forming ArtBeat, Kristel has had the pleasure of teaching throughout San Diego, Southern California and Baja/Mexico.
In her free time, Kristel is an avid kayaker, hiker, animal lover and adventurist. She loves to travel and in the past few years has visited Thailand, Guatemala, Ecuador, China, England, Australia and France. Her goal is to visit every continent by her 40th Birthday.


---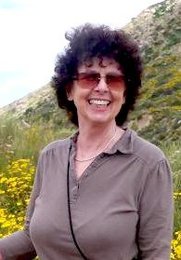 ​Glenda Boe
ArtBeat Teacher: Kids & Adult Events
Glenda is a dynamic art teacher that primarily focuses on ArtBeat kids events. A self taught artist, Glenda believes everyone has the ability to shine as an artist, given a bit of instruction and practice. Glenda finds joy in helping children express themselves through creative projects, while also offering easy to follow techniques to enhance their artistic ability. Glenda enjoys all things crafty! In addition to painting, Glenda spends her free time scrap booking, beading, and gardening. Glenda is the mother of ArtBeat teacher, Kristel Boe, and has taught Kristel everything she knows about patience, kindness and helping others.
---
Donna Pilkington
ArtBeat Teacher: Kids & Adult Events

Donna is a San Diego based artist and teacher at an atypical high school. She has always loved the arts. She enjoys organizing, crafting, crochet, card making, sketching, and painting. She has an affinity for detail in her artwork and enjoys all types of art styles and genre. Donna especially loves incorporating Doctor Who's Tardis and other fandom into her artwork. She loves helping to nurture the creativity of others and seeing the artistic interpretations of each individual student painter

Alex Oat
ArtBeat Teacher
View Alex's photography portfolio HERE

Alex is an artist and teacher of multiple traits. She studied photography in Maui and has been working as a professional photographer for over 10 years. A self taught painter, Alex has dabbled in all art mediums. She enjoys working with acrylics and watercolors best. Alex is a mother of two and loves to inspire kids with art and self expression. A former coach and lacrosse coach, Alex has been a teacher, coach and artist for over 20 years. Capturing life's beautiful moments through art is Alex's specialty!

---

Angela Zumaya
ArtBeat Teacher: North County

​Angela is a San Diego native and has had a passion for the arts since she was a child. She graduated with a BA in Art majoring in Art History & Studio Art with an emphasis in Painting. After college she worked at the elementary school she attended as a child in an after school care program. That is where she learned she wanted to be an educator! Angela is currently an elementary art teacher for multiple schools in San Diego. She has worked at the San Diego Museum of Art, New Children's Museum, and the Museum of Contemporary Art San Diego working with students from elementary-high school. She believes that art can transform lives. It allows for people to collaborate,enhances creativity, allows freedom of expression, as well as being a means to learn different perspectives & cultures. In her free time she works on paintings, gets crafty with embroidery, is in the process of making a cook book, and training for half-marathons.

Joy Boe
ReVision Creative Space Owner
ArtBeat consultant
​

Joy currently works at a grassroots agency in San Diego as a Supported Living Coordinator for adults. In addition, she independently organizes inclusive social events in various communities centered around her interest in the environment, art and feminism and is the owner of

ReVision Creative Space

.

Lauren Grace
ArtBeat Teacher: Kids, adult and corporate events

Lauren is originally From England and has traveled and lived throughout the world and through out the U.S. Lauren now calls San Diego home and enjoys full filled days with her two boys and husband. Lauren's interests include t

eaching Yoga and

Zumba classes, stage acting/performing, crafting and sewing, and of course-- painting! Lauren also has a side business offering

Acu-pressure Chair Massage and works with her husband to opperate their o

wn Up-Cycle company called Good2bgreen. Lauren is thrilled to introduce the benefits of creative expression painters of all backgrounds!

Laurie Nasica
ArtBeat Teacher
View Laurie's ARTWORK

Laurie

grew up in Provence, a region of southeastern France; her curious mind took her to San Diego where she has been residing for the past nine years. Passionate about human rights & visual arts, she earned a Master's degree in International Relations from SDSU while spending every extra unit she had in the Art Department developing her craft & learning about the arts. Her creative nature & love of cultural diversity inspired her to pass on her passion for the Arts and encourage people of all backgrounds to get in touch with their creative side.

Laurie

works as a teaching artist throughout San Diego and when she is not teaching, you can find her painting in her Golden Hill Art Studio. In her free time,

Laurie

enjoys spending time outdoors, hiking, camping and exploring new places; anything likely to satisfy her travel bug!

Dave Baginski
ArtBeat Co-teacher

​David developed a love of illustration and art due to watching Commander Mark on public access as a child.

​He currently runs a very successful online business selling crafts worldwide and in his spare time, is attempting to create the next great strategy game. Comic books, fantasy, and science fiction, helped to shape his creative style. Dave is a patient teacher, and is self taught in his art skills.

JOB OPENINGS
NORTH COUNTY SAN DIEGO PART TIME TEACHER
Available some weekends and evenings during the month.
Available and interested in teaching painting lessons for kids and adults in small group private settings.
Pay $15-$20/hr. depending on experience
artbeatsdevents@gmail.com